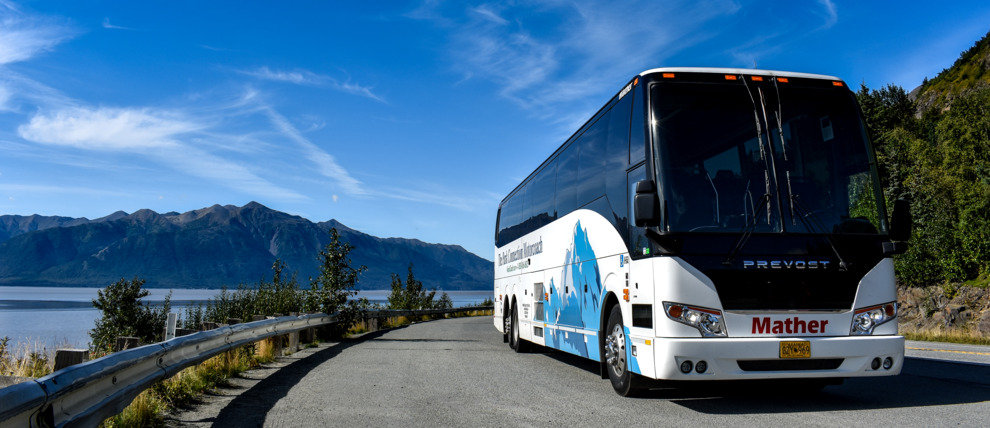 Bus Anchorage to Whittier
Transfer quickly and conveniently from Anchorage to cruise ships departing out of Whittier.
Guest Feedback
"In my opinion, the best way to get to Whittier. The driver was very informative and entertaining, and the scenery was fabulous. We were delivered right to the door of the terminal, the luggage was handled for us, and we swiftly boarded the ship."
~Joyce from Ontario~