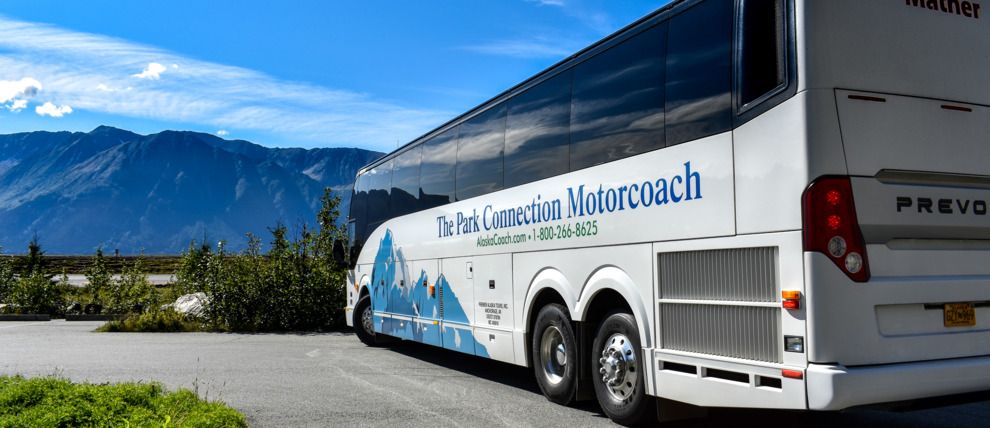 Seward Cruise Transfers
How to travel between Anchorage and Seward before or after your Alaska cruise.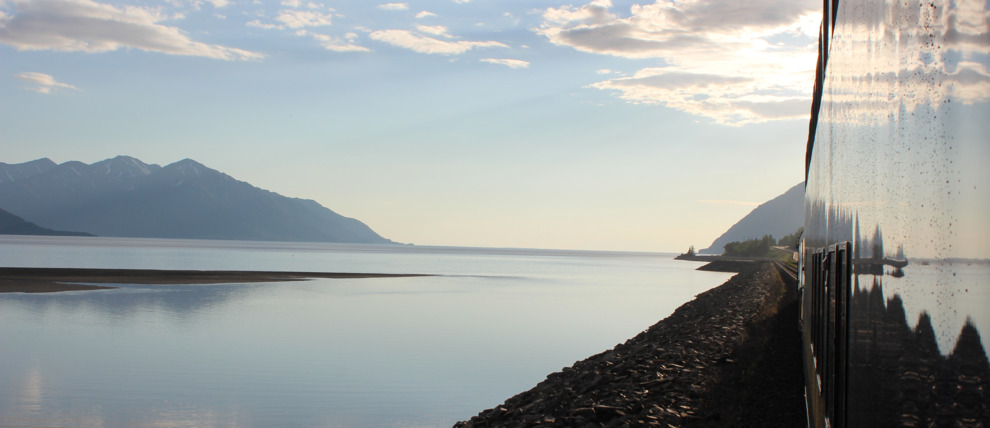 Seward Cruise Transfers
How to travel between Anchorage and Seward before or after your Alaska cruise.
Seward Cruise Transfers
The small coastal town of Seward, a "turn around" port for several Alaska cruise lines, is more than a hundred miles from the nearest airport in Anchorage. This can make planning a cruise transfer seem like a challenge at first, but there are easy transportation options for passengers either arriving into or departing from Seward. These include private van transfers, Park Connection Motorcoach, Alaska Railroad, or rental cars.
If you are ready to book your scheduled Seward cruise transfer now, visit our easy Train & Bus Express Checkout.
Cruise Transfers for Ships Embarking from Seward
Below are the available scheduled transportation options to Seward:
Morning transfers leave time to explore Seward or head out on a scenic Kenai Fjords National Park day cruise. Some local tour operators will hold luggage, and passengers who come by train may have their bags transferred directly to the cruise line if properly tagged.
The afternoon transfer works best for guests traveling Denali Park to Seward and Talkeetna to Seward. The Park Connection provides the only same-day service between these destinations. *Important note: The afternoon Park Connection coordinates best with Norwegian and Viking cruises. Due to an earlier check in (typically by 5:00 PM for a 7:00 PM sailing), Royal Caribbean or Celebrity cruisers should take a morning transfer or enjoy an overnight in Seward the day prior to embarkation.
What about flying into Alaska the day of your cruise departure? We do not recommend flying into Anchorage on the day of your southbound cruise departure. If you are on a limited schedule, spend a night or two at an Anchorage hotel or Seward hotel. This allows for unforeseen flight or luggage delays. Better yet, if you have more time, explore the land side of Alaska on a pre-cruise vacation package. These trips conveniently end in Seward, making them perfect to pair with southbound Seward cruises.
Cruise Transfers for Ships Disembarking at Seward
After your cruise concludes, you can catch a train or coach north to Anchorage:
Park Connection Motorcoach Seward to Anchorage cruise transfer - 9:45 AM departure | 12:30 PM arrival. Leaves from the cruise terminal. Designated ship days only.
Park Connection Motorcoach Seward to Anchorage - 10:45 AM departure | 1:30 PM arrival. Departs downtown Seward.
Same-day service from Seward to Denali Park or Seward to Talkeetna is also available with these morning departures.
If you'd like a more leisurely day in Seward:
Want to book a cruise transfer and also spend more time exploring Alaska? Check out our post-cruise land packages that begin in Seward. We are happy to help you book your cruise transportation, plus any Anchorage hotels or complete land packages. Just give us a call at 800-208-0200, or use our easy My Trip feature to book online.