In a destination unlike any other, here's how to experience Denali National Park in a whole new way.
Go Flightseeing with a Glacier Landing
No trip to Denali National Park is complete without exploring it by air. Plus, with cloud buildup commonly obscuring views of Denali from a distance, flying into the park is one of your best opportunities to see the mountain itself. You have a few options:
Flightsee from the Talkeetna area.

At 155 highway miles south of the park entrance, but just 60 miles as the crow flies to the summit of Denali, Talkeetna is a popular jumping off point for flights into the park. A basic flightseeing tour takes about an hour, while a flight with glacier landing lasts about 90 minutes.

Flightsee from the Denali Park area.

Taking off from closer to the Denali Park entrance area affords you an entirely different look of the park. Approaching from the north you're treated to views of the Polychrome Mountains and unreal features like the towering Wickersham Wall. Including transportation from the Denali Park to the departure airfield, this Denali flightseeing tour with glacier landing takes about 3.5 hours.

Flightsee by helicopter.

Denali rightfully draws the most attention, but it is just one of many mountains within the 600-mile-long Alaska Range. For lofty views of Denali National Park, plus the chance to explore neighboring areas that few travelers do, take a 70-minute helicopter flightseeing tour. Feeling adventurous? Heli-hiking also available.
Rent a Car for the Day
Independently explore the Denali Park entrance area, or frontcountry as it is often called, in your own jeep for the day. Drive into the park as far as Savage River, take your time stopping at interpretive displays, visit the park's sled dog kennel.
Another option? Drive the Denali Highway on a guided jeep tour. This remote stretch of road runs east of the Denali Park border, providing sweeping views of the eastern Alaska Range and ample wildlife viewing opportunities.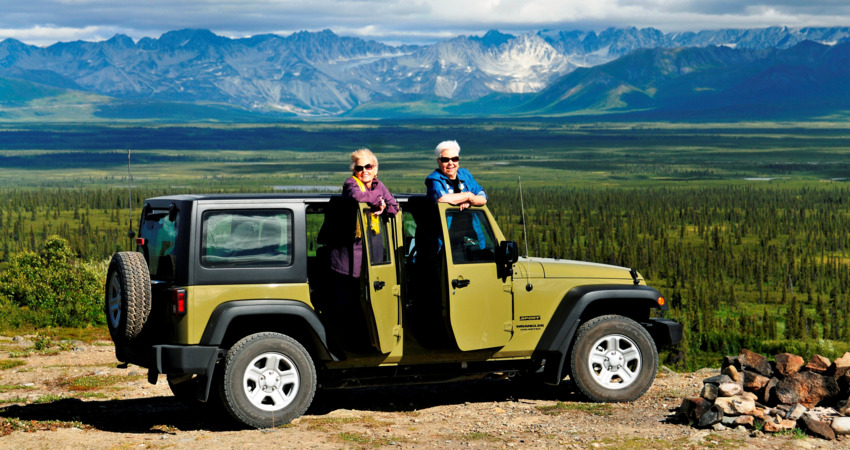 Hike the Park with a Guide
Speaking of hikes, take a few! Especially when you go with a guide, strolling the trails around the Denali Park entrance area gives you a much more intimate view of this vibrant and diverse environment. There are guided hikes suitable for most activity levels, including the moderate Denali Walking Tour (3 hours) and longer Denali Park Interpretive Hike (5 hours). These are small group experiences with a maximum of eight guests per hike.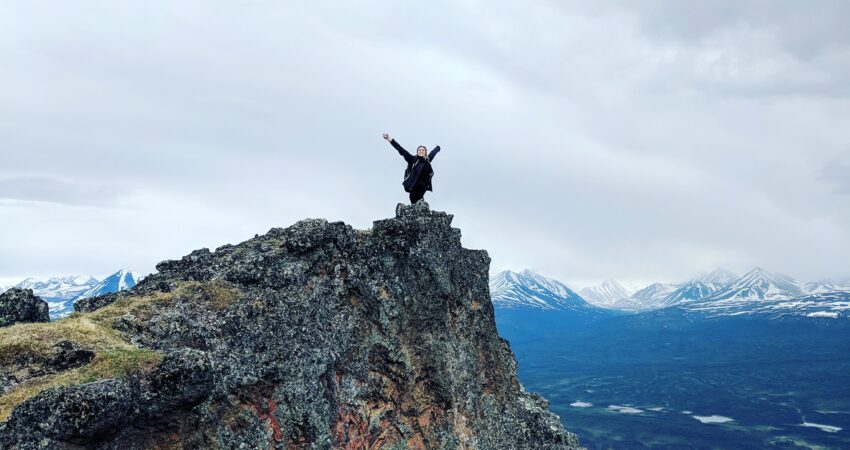 Visit in the Fall
Seasons shift quickly and dramatically this far north. From one day to the next the air will turn crisp, fresh snow will dust the high peaks, and the landscape will blaze with fall colors. In addition to this beauty, there is typically more availability for activities, lodging, and transportation in the area. If you have flexibility in your travel dates, consider visiting mid-August or the first week of September.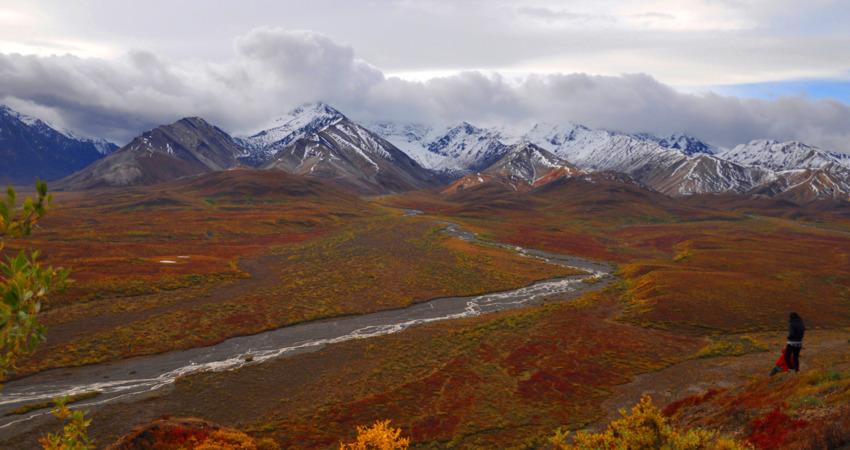 ---
More Like This: Elite 8: Tips for Traveling to Alaska's National Parks
---
At Alaska Tour & Travel, we specialize in building custom trips for every timeline, personality, and budget. If you'd like to have an Alaskan plan your Alaska trip, give us a call at 800-208-0200.
---
Posted in: Alaska Parks, Best Things to Do