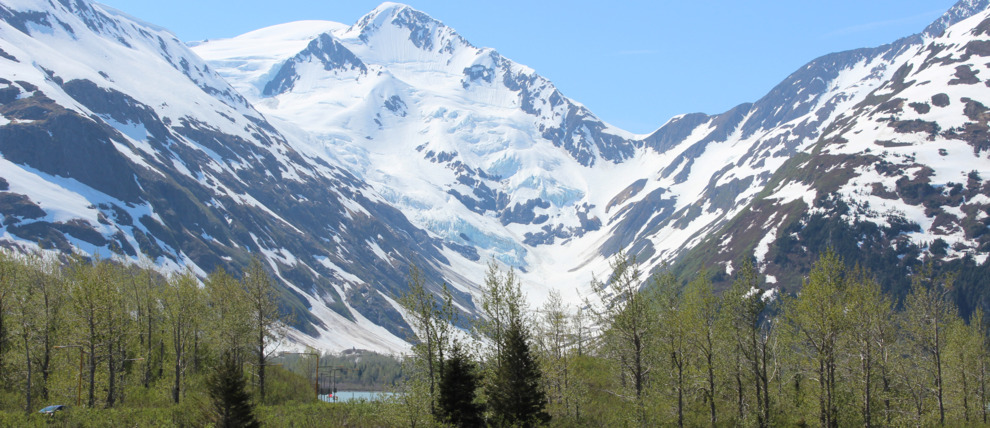 Anchorage to Whittier Transportation
An essential cruise connection.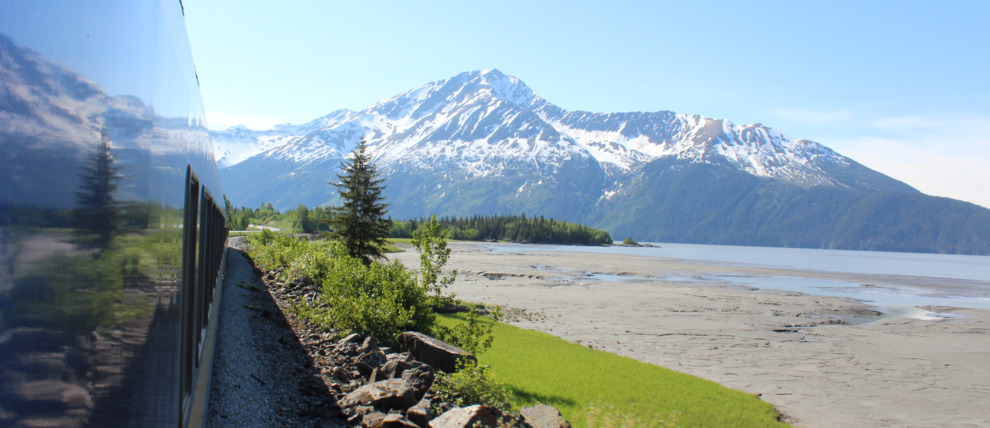 Anchorage to Whittier Transportation
An essential cruise connection.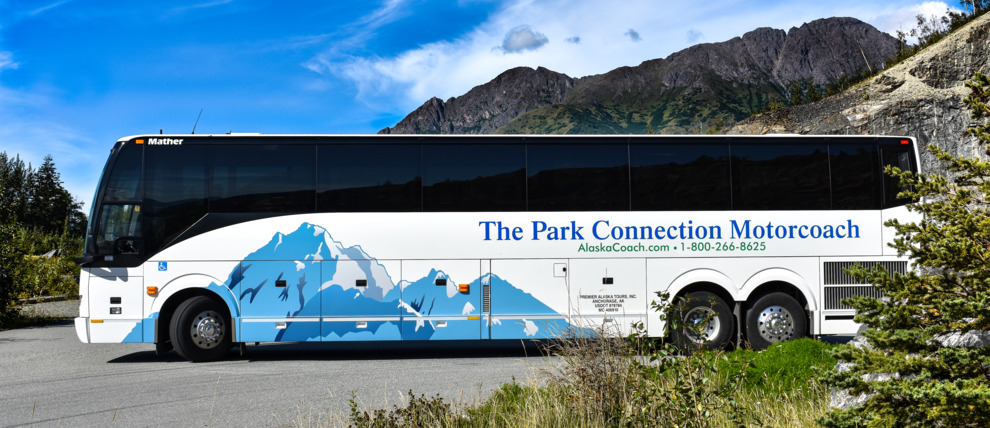 Anchorage to Whittier Transportation
An essential cruise connection.
How to get from Anchorage to Whittier
Anchorage is about 60 road miles from Whittier, around two hours by bus, or just under three by train. However you travel, you will follow the scenic Turnagain Arm past the small town of Girdwood to Portage Glacier. From here you'll pass though a two-mile long tunnel, the second longest highway tunnel in North America. The train is generally the best option in the morning, while most afternoon travelers take the bus.
2.5 hours by train | 2 hours by bus | 1.5 hours by car
Read on for additional details, or if you are ready to book online, try our Train & Bus Express Checkout.
Ride the Train
The Alaska Railroad's Glacier Discovery train is a convenient option for getting to Whittier with one daily departure from the Anchorage depot at 9:45 AM during the summer months. The train drops passengers right in front of the Whittier cruise ship terminal.
Take a Bus or Private Van Transfer
The Park Connection Motorcoach offers service to Whittier only on "ship days," with a convenient 3:00 PM departure from downtown Anchorage that drops guests off right at their cruise ship in Whittier. You will be able to check your ship luggage in with our staff starting at 12:30 PM.
Private transfers to Whittier are also available, either as a direct transfer or longer customized transfer and tour. Both include a driver-guide and transportation via Mercedes Sprinter Van.
Drive Yourself
It is a scenic 60-mile drive from Anchorage to Whittier along the Turnagain Arm. Be sure to coordinate your drive with the Whittier tunnel "opening" schedule. If you're considering touring Alaska with a rental car prior to your cruise and dropping off the car in Whittier, we have a more affordable solution. Check out our Whittier Rental Car page for a special that allows you to drop your car in Anchorage and ride the Park Connection Motorcoach to Whittier for free.
Departing Whittier by Cruise Ship
Princess Cruises and Holland America Line use Whittier as a turnaround port for their seven-night cruises. Most cruise passengers will fly into/out of Anchorage, the nearest major airport location. It is possible to fly in on the day your ship departs, but we strongly advise against this. Plan to spend at least the night in Anchorage. Better yet, plan on four to six days, and let us arrange a land package for your party. Another great idea is to fly into Fairbanks from your home city and tour south for three to six days via Denali Park and Anchorage before your cruise. Try this search on our Alaska Trip Finder for itinerary ideas.
Anchorage to Whittier Transportation