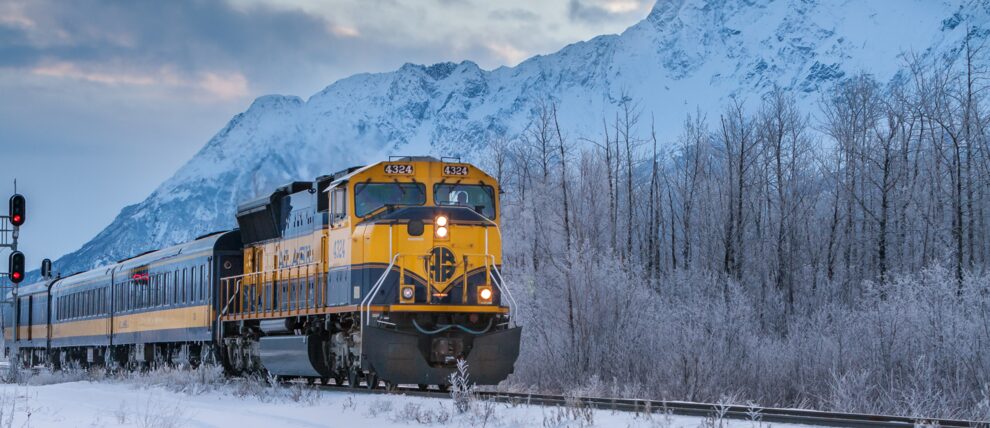 Aurora Winter Train
See the wonders of winter in Alaska from the comfort of a cozy train car.
Alaska Railroad Winter Train Service
The Alaska Railroad is a favorite of visitors for many reasons. One of them is that you can see much more of the state's landscapes from a train car. This is just as true in winter.
During the winter months the Alaska Railroad runs an Aurora Winter Train between Anchorage and Fairbanks with a stop in Talkeetna. The train follows the same route as the summer Denali Star, but the sights are remarkably different. Forests are draped in snow and frost, glacial rivers encased in ice. The light is exceptional too, casting a bright glow and long shadows over the landscape. Because winter weather tends to be more stable than during summer, it's also more likely that passengers will be able to see Denali on the way from Anchorage through Talkeetna.
The entire train is comprised of Adventure Class seating (no dome cars) that feature forward-facing seats and picture windows. Rather than a sit-down dining car, there is a Wilderness Café car with grab-and-go snacks and beverages available for purchase.
The winter train only operates on weekends and some special weekdays. If you have questions about coordinating the Aurora Winter Train with other wintertime activities, please give us a call at 800-208-0200.